Subrogation:
Disability Subrogation Platform
Equian has had a relationship with a large disability client since 2015. This client did not have a disability subrogation vendor prior to Equian and handled the subrogation in-house. Through a file referral process and customized Disability Subrogation Platform developed with Equian, this Plan has increased recoveries five fold over their prior historic recovery rates.
During implementation, multiple customized processes and systems were developed for all Disability products. Equian developed and released a Disability platform for its proprietary subrogation system. With the addition of the new schema, Equian was able to streamline a specialized process for all Disability clients, including a Disability unit, which handles only these cases.
Impact of Equian Review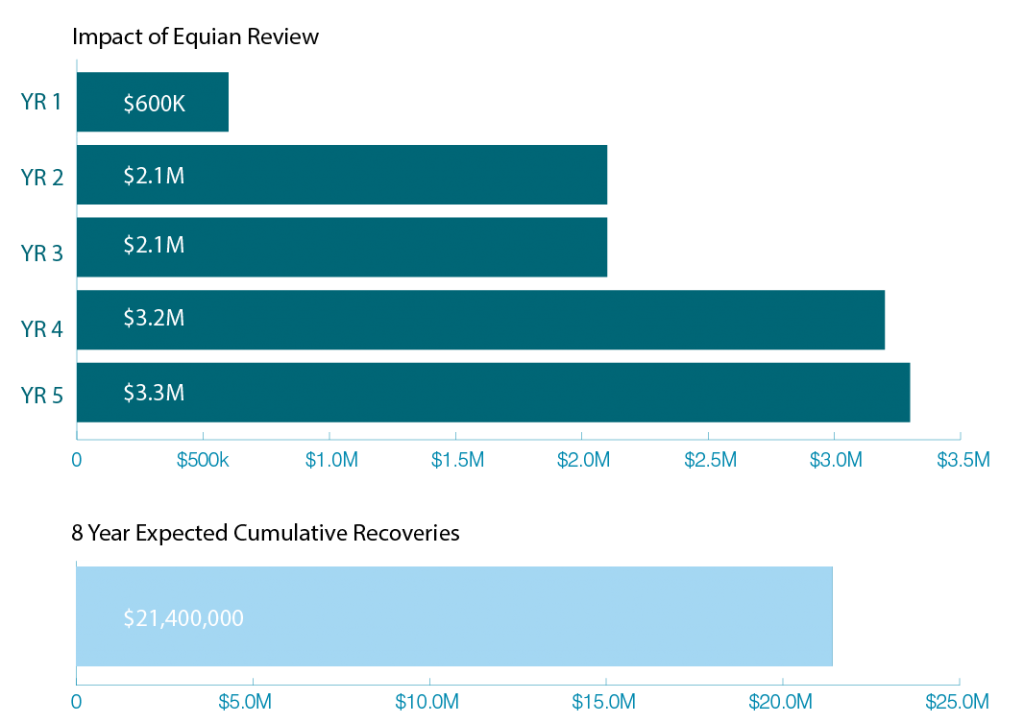 8 Year Expected Cumulative Recoveries: $21,400,000
Other Party Liability.
Ensuring the right party pays the right amount is paramount to the success of controlling costs, and effective other party liability is key to accuracy and control of overpayment. Advanced other party liability techniques tend to be underused.
Equian's payment integrity solution ensures accuracy in payment and payment by the right stakeholder through Healthcare Subrogation, Property & Casualty Subrogation, Coordination of Benefits, and Pre-Bill Discovery solutions.