Property & Casualty:
Equian AI Technology
Scenario
Equian Subrogation AI Technology recently had an opportunity to partner with its client to design and automate their subrogation workflows as part of an overall claim system enhancement. Through these automated workflows Equian was able to customize the process to leverage the EquianAI technology expediting notification and review on losses with the highest potential of opportunity. Prior to this initiative the notification of subrogation opportunity was delivered in an email notification format which provided limited visibility for the claim manager to ensure all claims were addressed in a timely fashion. The implementation of the automated workflow, AI prioritization and the use of back-end RPA technology resulted in a 30% reduction in cycle time.
Equian Subrogation AI Technology claim prioritization process now expedites and aligns the subrogation and claim investigation process on losses with potential, increasing productivity by 20%.
Losses identified with potential opportunity transmit into the client's claim system and provide the end user with information to make the next decision on pursuing the claim.
An automated transfer of subrogation activity is now placed on the client's system, providing a single-point status overview on all recoveries.
Overall investigation is down by 30% and recoveries continue to outpace claim growth delivering more money faster to the insureds and the bottom line.
Leveraging the continual and cumulative evaluation of the liability investigation reduced the potential volume of false positive claims over 30%–allowing adjusters to now focus on true opportunity.
"Equian's ability to understand our claim culture, process and technology allowed us to develop workflows using AI and RPA technology that expedite the recovery process"
Impact of Equian AI Technology

Subrogation Scoring Distribution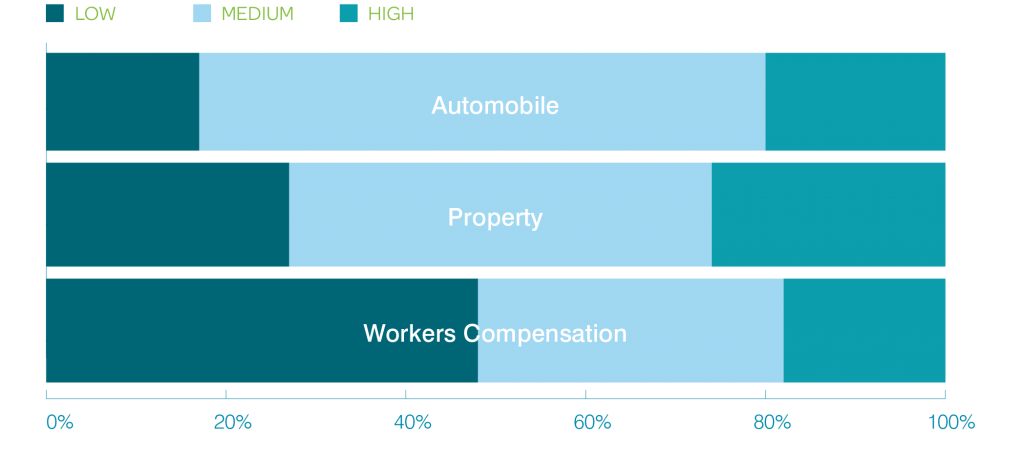 Reduction in Cycle Time: 30%
Scoring Accuracy: +98%
Subrogation in the Property & Casualty industry fulfills a specialized role in reducing losses and directly impacting the bottom line. In order to be a leader in performance, a collaboration of innovative technology, best practices and the appropriate knowledge workers at the right stage in the process can drive recovery outcomes to the top quartile of your peer group. Equian's unique capability to leverage data, specialized expertise and customized solutions allows us to partner with our customers to create a solution that is right for that individual organization.
Explore Equian's comprehensive, integrated Healthcare Subrogation, Property & Casualty Subrogation, Coordination of Benefits, and Pre-Bill Discovery solutions