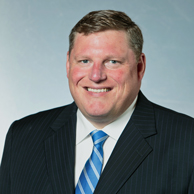 Indianapolis, Indiana. June 12, 2017. — Equian, a leader in payment integrity, today announced that Rick Fitzgerald has joined the team as Chief Information Officer (CIO) and EVP, Technology & Procurement. Fitzgerald comes to Equian from nThrive (previously MedAssets) where he was the Senior Vice President and CIO.
Healthcare and property and casualty organizations have more data than ever before, and Equian is at the forefront of optimizing big data and maximizing its business value for the market. This competitive advantage is a core focus of Equian's new CIO.
"Equian is in an excellent position to help their customers gain a competitive advantage through technology and data," said Fitzgerald. "We have a unique opportunity to help our customers realize more value from all of the exciting advances in Big Data, robotics, and machine learning. I look forward to identifying opportunities with the internal team of experts and customers that will drive our technology agenda forward."
At nThrive, Fitzgerald was responsible for overseeing the company's technology strategy, architecture, operations and corporate systems. He also led all aspects of nThrive's procurement and facilities management. During his tenure at nThrive, Fitzgerald was awarded the President's Award and was a two-time finalist for the Georgia CIO of the Year award. Previously, Fitzgerald served as Senior Vice President, Consumer Channels Infrastructure Services and Production Support at Bank of America. While at Bank of America, he was recognized as Enterprise Inventor of the Year in 2010 and was the named inventor on 13 issued patents.
Fitzgerald's experience also includes serving as IT leader for GE HealthCare's global services organization. He is a certified Six Sigma Black Belt and Lean Process Improvement expert and graduated from the GE Information Management Leadership Program (IMLP).
"We're going through a fundamental shift in technology," said Shankar Narayanan, COO. "There are many disruptive technologies converging on the healthcare and property and casualty markets. We have the opportunity now more than ever before to ensure the Right Party gets paid the Right Amount at the Right Time. With Rick at the helm of IT, I am confident we will be able to quickly recognize where to invest in our technology future and how best to scale our technology organization to help our clients become even more successful."